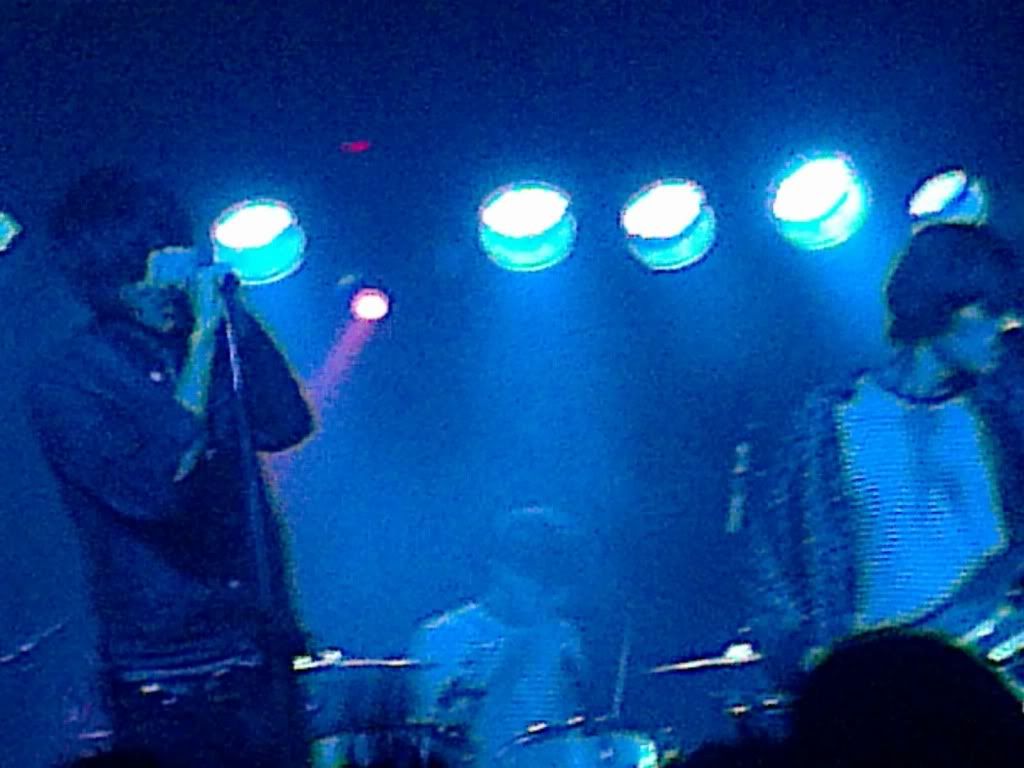 I completely love The Horrors and have done since the very first day I heard their "Sheena is a Parasite" single in 2006 and then all those that followed, "Death at the Chapel", "Count in Fives" and "Gloves", in the run-up to their exhilarating first album "Strange House". They were a complete breath of fresh air which seemed to come out of nowhere and their instant success was a real joy to experience when everything else being raved about at the time was such dross.

Although a lot of people said they were derivative and over-hyped, they were very welcomely received round these quarters and quite a few others by the looks of things.
In some respects, they remind me of Depeche Mode, not least because they achieved their first fame very quickly and whilst still in their late teens, or thereabouts, and so have had to do their growing up in public, evolving away from their early Birthday Party / garage punk style in much the same way that DM outgrew their early ultrapop sound and teenybop image. Both bands also strike me as being real lovers of music, constantly broadening their listening horizons and soaking up influences along the way. So, just as Depeche Mode started experimenting with sampling and taking on board ideas they were hearing in Berlin around 1983, The Horrors released a landmark album characterised by a more textured and electronically experimental sound also around the three year mark. "Primary Colours" sent a thrill through me when I first played it in 2009 and is still a delight from start to finish. In the two years or so that they had been away a new, more sophisticated yet equally exciting style had developed.
The Horrors always put on a very good live show, too, and I've been fortunate to see them quite a number of times along the line, again experiencing their evolution from the days of "Jack the Ripper" and Farris walking into the audience to streak the faces of unsuspecting attendees with the dreaded black grease to a more serious and musically considered stage act, Rhys having swapped his Farfisa for the bass and Tom becoming the electronics boffin with his banks of vintage synths at the edge of the stage. Although the crowd surfing seems out of place now, the live impact is still riveting but for completely different reasons of a much more sonic variety.
Last week, they played their first UK shows of 2011 and I jumped at the opportunity to catch them in quite a small venue in Manchester University's Student Union. As anticipated, they didn't disappoint and what was glaringly obvious is that, once again, things have moved on to another level. Gone was anything remotely thrashy fom the set list - nothing at all from the first album and things like "New Ice Age" and "I Can't Control Myself" from "Primary Colours" also being absent - the gaps being filled by songs from the new album "Skying" which is due out in a few weeks' time. Like all things of depth, I'm sure that this as yet unfamiliar material is going to prove itself to be a collection of real growers and, on first listen, I'm already greatly optimistic about what lies just around the corner. This said, though, there was still plenty on offer from what we've already grown to love and it was great to see hordes of teenage boys who couldn't get served with beer at the bar a few minutes earlier thrashing around to songs as intelligent as "Mirror's Image", "Sea Within A Sea", "Scarlet Fields" and "Who Can Say". It kind of offers hope.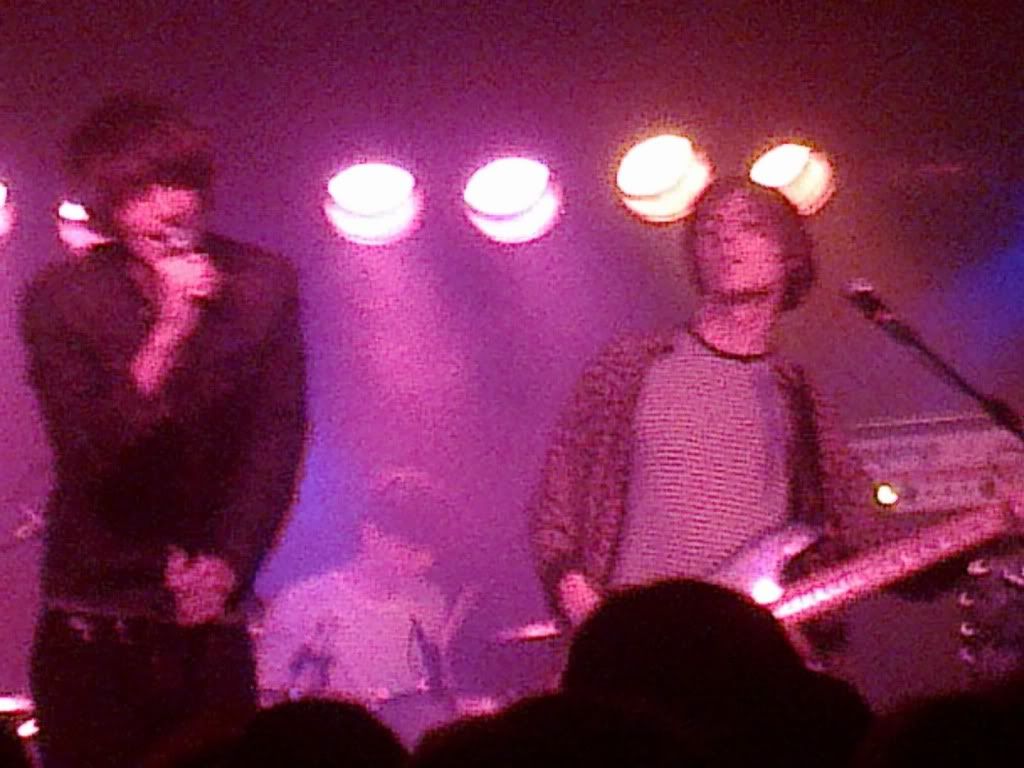 Finally, another reason why The Horrors remind me of Depeche Mode, at least in the early days, - and Siouxsie and the Banshees, for that matter - is that I get the distinct impression that they insist on choosing their own support bands who reflect their own impeccable tastes and, therefore, manage to expose their mainly young audience to something they might not otherwise have come across in the process. So, just as early(ish) Depeche Mode audiences were warmed up by people like Palais Schaumburg, Fad Gadget, Portion Control or Hard-Corps, last time I saw The Horrors in Leeds they had Factory Floor on before them and, on this occasion, they had Toy, a new group with no releases to their name yet, in support. They were superb. At a first glance, you could be mistaken for thinking they'd churn out some kind of stoner rock but this wasn't the case at all, as they delivered an obviously sixties inspired pop but with a degree of complexity built into it, this being achieved by not too obvious song structures, appealing guitar effects and hypnotic keyboards - nothing laboured and dreary, though, just highly effective, catchy but not superficial tunes. In some respects, their sound reminded me a little of Felt which is no bad thing at all, although it was much more contemporary than that at the same time. They're certainly a name to watch out for and were well worth making the mid-week journey over to Manchester for alone.
And talking of things to watch out for, The Horrors have put their forthcoming single on You Tube to get us in the mood for the new album. I was right. It is a real grower. Every time I listen to "Still Life", which was one of the highlights of last week's show, it sounds better than the time before and I want to go back and listen again. Maybe it will be single of the year. Roll on July 11th (release date) and their next big tour in October. I've got my ticket already, tucked behind the telephone.