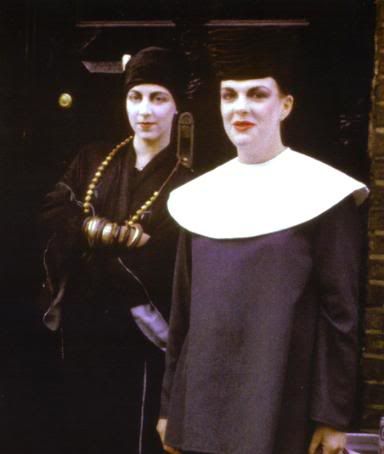 Another final highlight of my recent trip to Berlin was meeting and becoming friends with fashion designer and ex-Blitz Kid Judith Frankland who was the house guest of a friend of mine whilst she looked for her new flat in Neukolln to where she has now relocated. When I went round there, she was sitting at the table with a Berliner Pils and we had a right old time. Anyway, amongst practising our Polari on one another and covering conversational topics such as the brilliance that was Billy Mackenzie, how much we both rate the most recent Depeche Mode 3CD remix set, our mutual friend Julia Fodor and how massively underated are the band Blancmange, she told me about a fantastic sounding new book due out very soon, "We Can Be Heroes".
Basically, it's a collection of photographs taken by Graham Smith who was part of the late seventies/early eighties London club scene and comes with text by Chris Sullivan, Robert Elms, Boy George and Steve Strange, as well as "500 pithy quotes from more than fifty of the main faces on the scene." It sounds very much like it will make quite a nice companion to go with Stephen Colegrave and Chris Sullivan's "Punk" book of a few years ago and not altogether in a different vein.
It's one of those books where it only gets published when a sufficient number of people subscribe and, thankfully, they've just met their target in the last twenty-four hours or so. However, you can still get in there to get an initial copy by the looks of things and depending on what you're prepared to pay you can get various packages which could include an invitation to the launch party or even some limited edition signed prints of the

images, should you so wish.
Here's the link and a couple of videos: