Hamburg's Bureau B Records cannot be praised enough for their endeavours over recent years in reissuing a plethora of brilliantly essential and often ground breaking German electronic music from the 1970s and 1980s, a lot of which previously sat on the deleted register or came unsatisfactorily packaged, also adding to these a smattering of new material by some key players from the period still working, such as "Programm 6" by DIN A TESTBILD ("Programm 1" was released in 1980) and the fantastically vibrant new album last year by Kurt Dahlke a.k.a. Pyrolator ( "Neuland" ). The whole thing is clearly a total labour of love, the comprehensive focus of the catalogue and the careful attention to detail, stylish packaging and thoughtful production of the accompanying booklets, often with rare photographs and informative mini-essays printed in both English and German, belying the work of a genuine enthusiast(s) who has impeccable taste. Hats off to you, whoever you are!
So, in amongst countless reissues by Roedelius, Cluster/Qluster and Moebius, either alone or with assorted collaborators, there is a little corner which reflects some of the activities of those living and working in
Düsseldorf during the late seventies and early eighties, the ill-fated Riechmann's wonderful "Wunderbar" album from 1978, which seems to have had them bopping down at Billy's and The Blitz at the time, whilst concurrently blending with the likes of Bowie's "Low" and Heroes" to influence the nascent Visage sound, being one perfect example. Most exciting to these ears and eyes, though, has been the hopefully still evolving reissue programme focussed on matter originally released on the idiosyncratic and pioneering Warning / Ata Tak label. So far we've had the first two albums by label founders and acid-headed, Residents inspired, synthpop terrorists Der Plan ( "Geri Reig" from 1980 and "Normalette Surprise" from 1981 ), both complete with extra tracks, the first, pre-Mute, pre-Virgin, 1979 debut from the then highly experimental and seemingly improv Deutsch Amerikanische(n) Freundshaft and the two brilliant openers by the aforementioned Pyrolator ( 1979's "Inland" and "Ausland" from two years later ), he too, as everybody knows, having been one of the mischievous Der Plan triumvirate, as well as a participant in the initial D.A.F. experiment.
As regular readers of this blog will know, certain names and faces keep reappearing, like Boyd Rice and Chris & Cosey, as well as early eighties teenage poster boy Andreas Dorau who is back again courtesy of the reissue people Bureau B. Several months ago his two Die Doraus und Die Marinas albums from 1981 and 1982 surfaced, "Blumen und Narzissen" having originally come out on Ata Tak and "Die Doraus und Die Marinas Geben Offenherzigen Antworten Auf Brennende Fragen" being a product of the major CBS who seemingly snapped him up after the
unexpected chart success of the single "Fred Vom Jupiter". Again, the packaging is first-class so the old Captain Trip versions can now get relegated to the duplicates cupboard, and they feature carefully chosen extra tracks to fulfill the completist's dream, the b-side of the aforementioned "Fred..." single, the three tracks from his debut Zick Zack 7" from 1980 and a couple from contemporary compilation albums complementing the first CD and the stand alone follow-up single
"Kleines Stubenmädchen", the dub mix b-side to single number three "Die Welt Ist Schlect" and two more compilation tracks being added to the second. Again, the accompanying booklets are impeccable, with rare photos and sleeve reproductions, as well as informative and witty liner notes by Carsten Friedrichs, the whole shebang, for me at least, shedding some light on the previous mysteries of Dorau's early association with Palais Schaumburg's Holger Hiller, his involvement in the band
Fähnlein Fieselschweif and the probable story of why Die Doraus und Die Marinas only ever had one chart hit.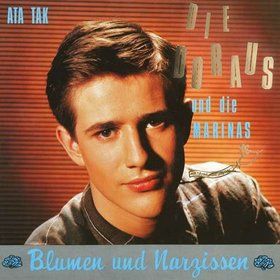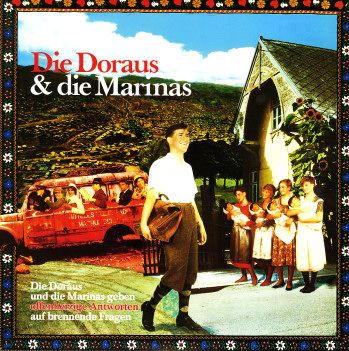 Now, just a few days ago, the Andreas Dorau reissue programme progressed further with the release of his first two solo albums "Demokratie"(1988) and "
Ärger Mit Der Unsterblichkeit"(1992), both of which, again, came out originally on Ata Tak before he departed for pastures new, his motives for doing so here included in Herr Friedrich's latter contribution on offer. Once again, the attention to detail is perfect with the inclusion of photographs unseen previously by these eyes and extra tracks in the form of alternative versions of a small handful of the albums' singles and highlights, as well as the enlightening essays about which I keep harping. This time we're treated to a snippet of what he got upto as a film student in Munich in the eighties, as well as finding out about his penchant for the band The Left Banke at the time, their baroque-pop influence now sounding quite obvious on the reissue of "Demokratie", an album which, for me, represents one of the absolute pinnacles of an almost spotless recording career now extending nearly three and a half decades. Also, would you believe that Dorau travelled to Birmingham to try to persuade Roy Wood of Wizzard and The Move fame to produce his debut solo album and that the deal would have been struck but for a repulsive Phil Collins album entering the equation or that a Flying Lizards' connection led to Michael Nyman partly taking his place as arranger or that, enthused by the first cheap samplers, our hero spent a small fortune amassing records from which he could plunder? Well, that last bit is no surprise. Let's hope the Dorau reissues keep coming so more can be revealed.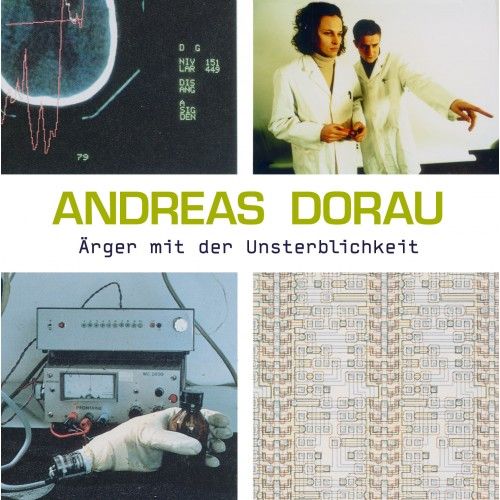 Herr Dorau played a concert in Berlin last Saturday at the mesmerising fantasy venue of Kater Holzig, his performance being part of the celebrations to mark the tenth birthday of his current recording home Staatsakt and, in amongst an amazing week and a half for gigs which began in Manchester with Sparks and ended with Crime & City Solution at Berlin's C-Club, as well as Barbara Morgenstern and Gudrun Gut performing live at Tresor, myself and a couple of friends were there to see him. He was superb, belting out highlights from the "Todesmelodien" album and old favourites too numerous to begin listing, his enthusiasm for his material also leading to him falling off the stage at one point. I enjoyed him at Berlin's Hau2 last October but the intimacy and high octane set this time knocked that easily into second place. For the benefit of fellow fans, here's a clutch of photos I snapped on my telephone.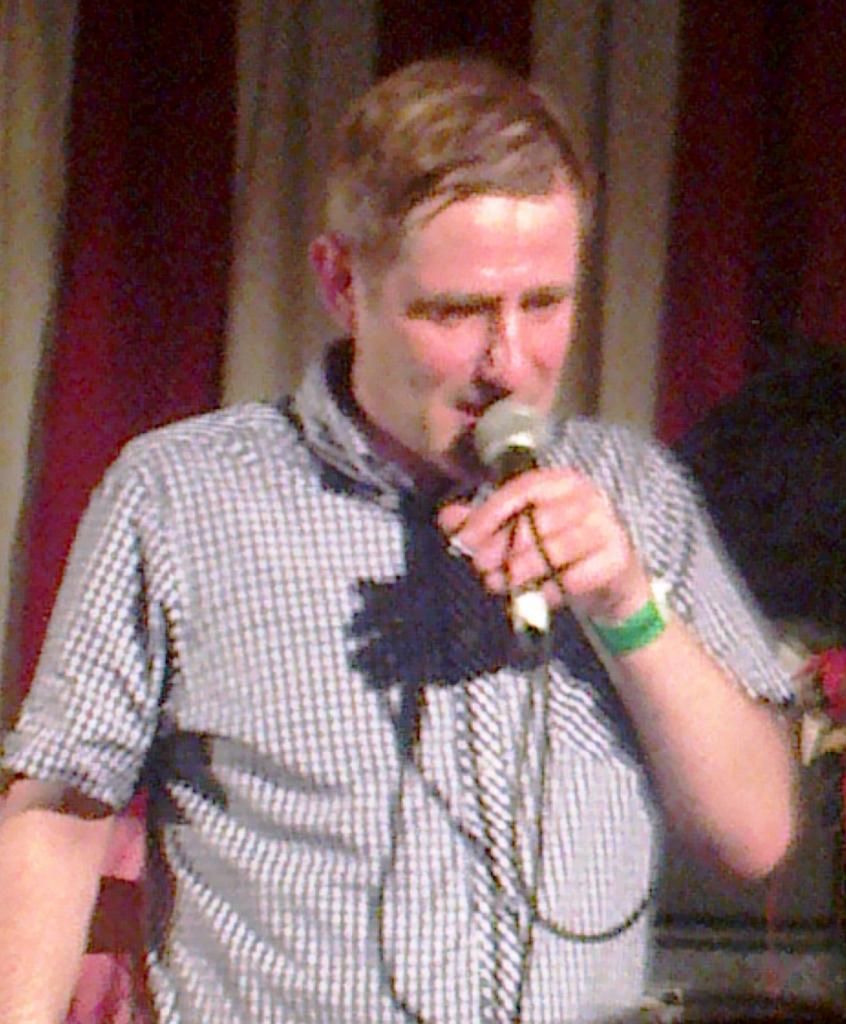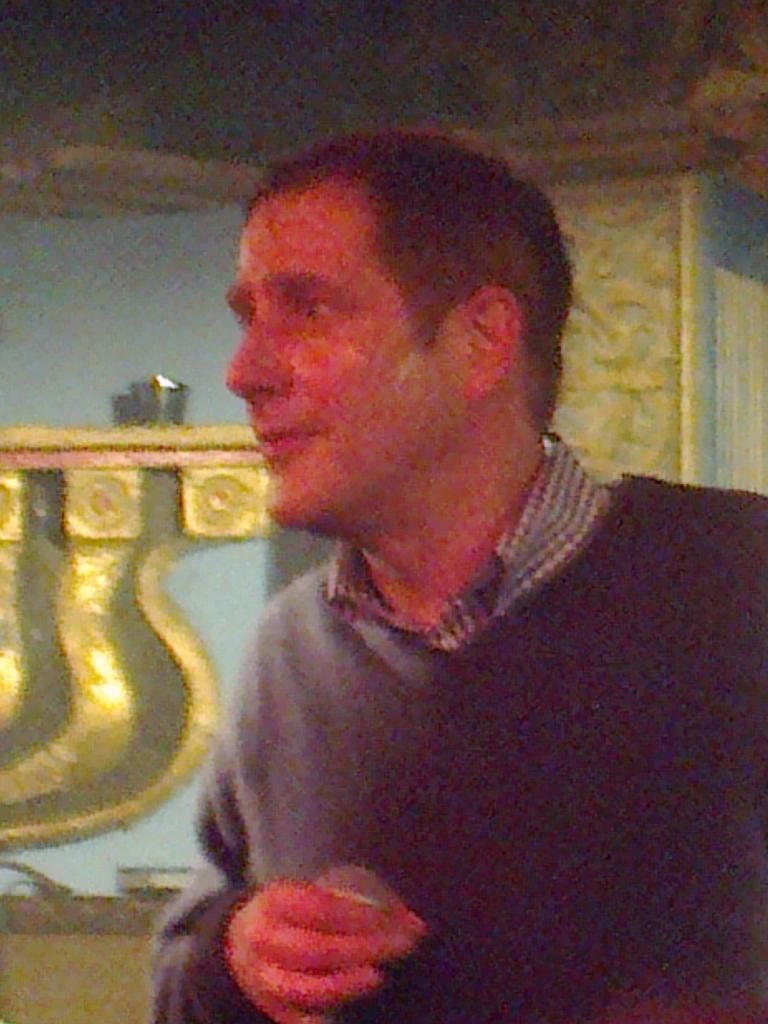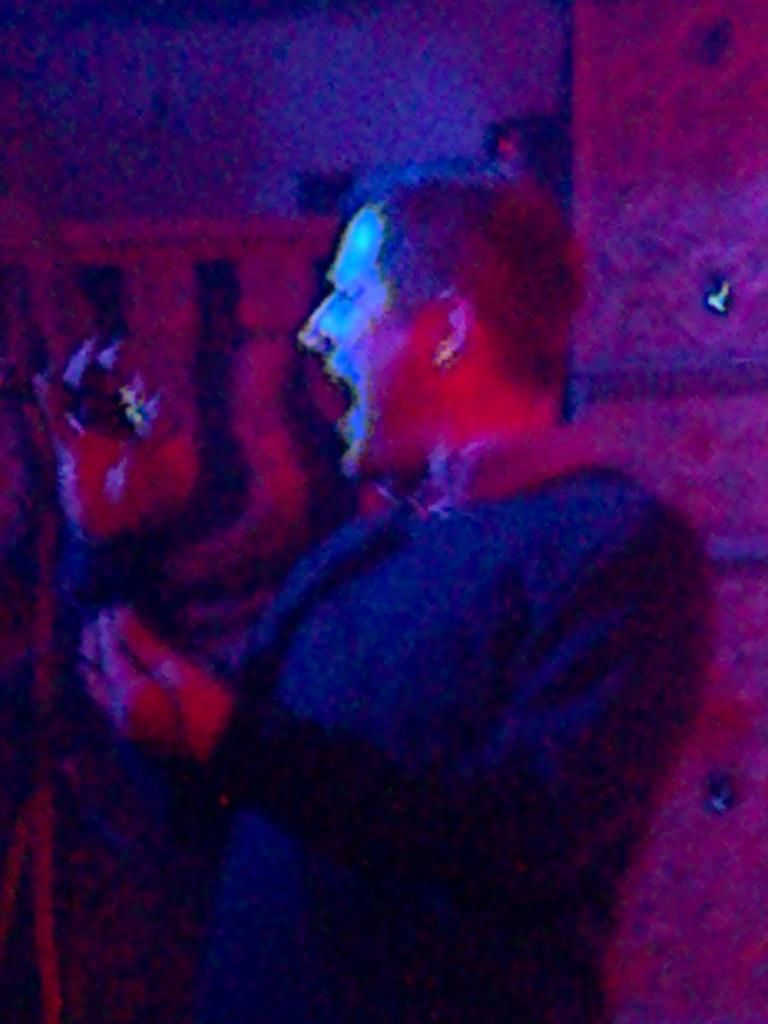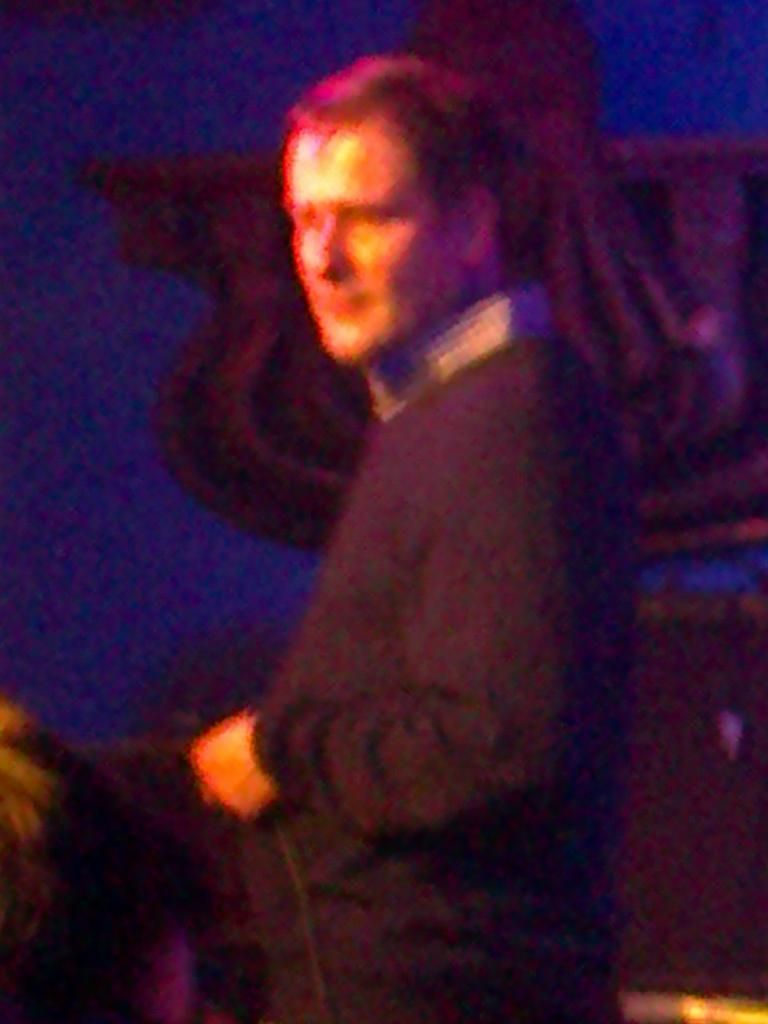 ...and finally, in true Bureau B style, to complete the completist's dream, here's some videos which accompanied the singles from the latest two albums to be reissued, some of them including the wonderful artistic contributions of Moritz Reichelt and others from the Der Plan / Ata Tak crew.