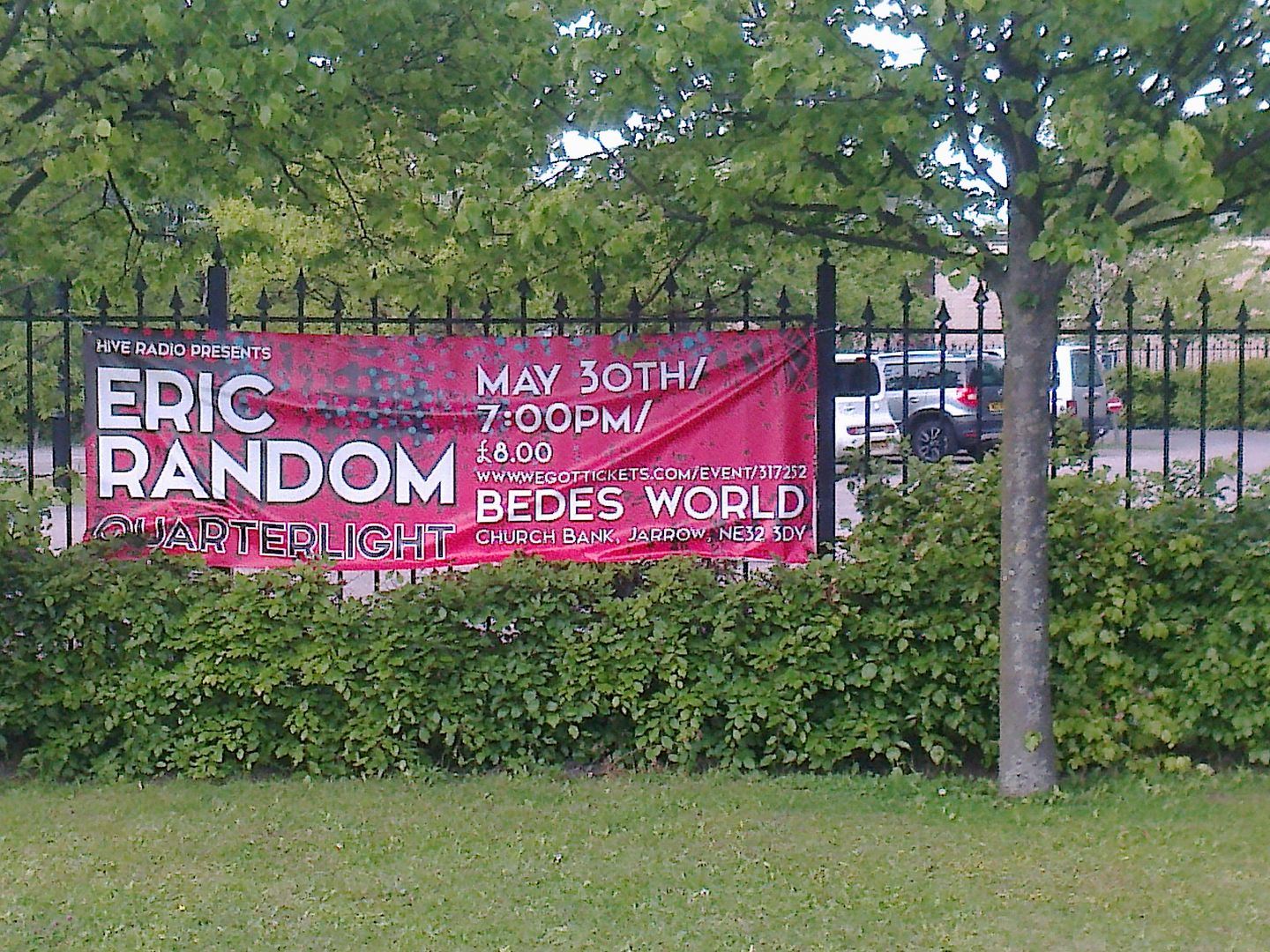 Eric Random played a rare and rather intimate live gig at the Bede's World Centre in Jarrow, near Newcastle, last night and, having missed the one he did last year at Manchester's Band on the Wall with Wrangler, I was keen to go along. He didn't disappoint in the slightest, either, as he was utterly superb.
Performing a lively, purely electronic and, for the most part, quite beaty and mainly instrumental set, with the addition of some vocoded and non-vocoded vocals in places, the key elements of the Random sound were still in evidence, the repetitive, circling electro-psychedelic layers and textures, magnetic and engaging, yet also slightly destabilising and unnerving, but given a thirty-five year update...and it sounded brilliant.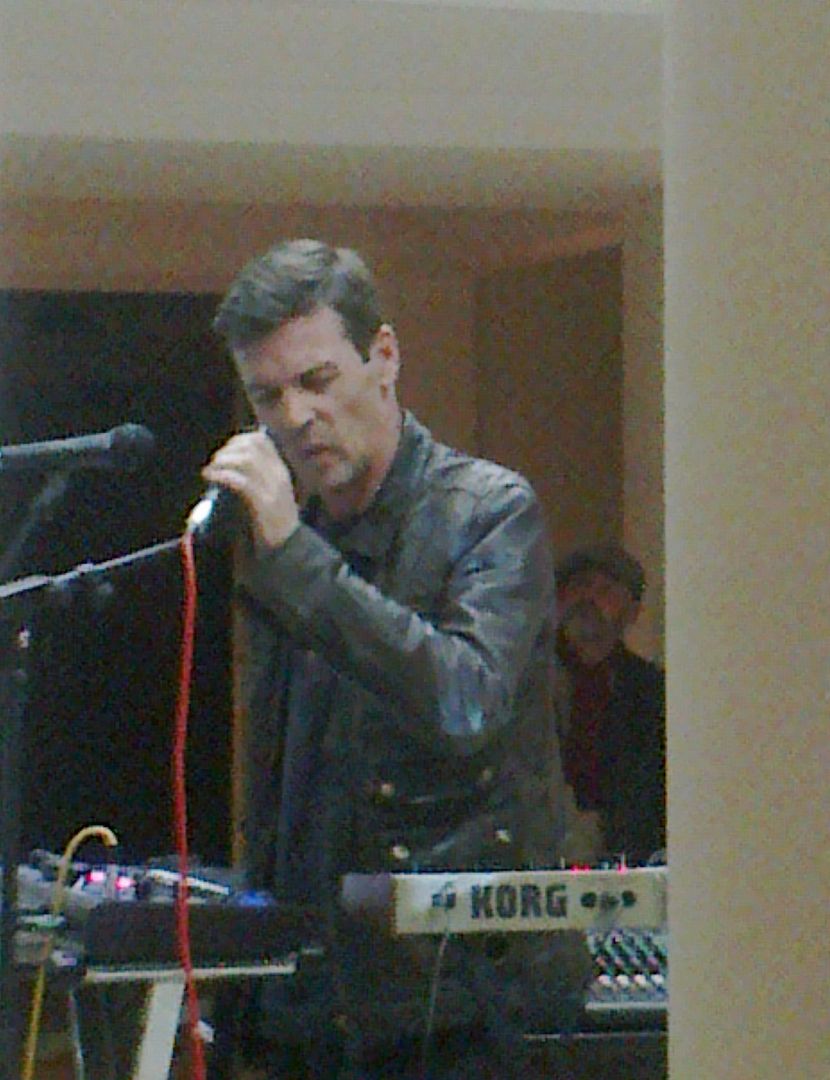 He was joined for his final number, on the slightly raised circular stage, in a small, white rotunda area of the museum, by Jez Kerr of A Certain Ratio, who supplied some quite abstract slabs of bass guitar to what Mr. Ramsden was by this point conjuring forth from his various pieces of equipment. Apparently, it was their first live collaboration since the legendary Certain Random Cabaret performance at The Beach Club in Manchester in 1980.
Despite the lack of bodies present, there was no shortage of photographs taken and here's a small selection of mine to add to the pile.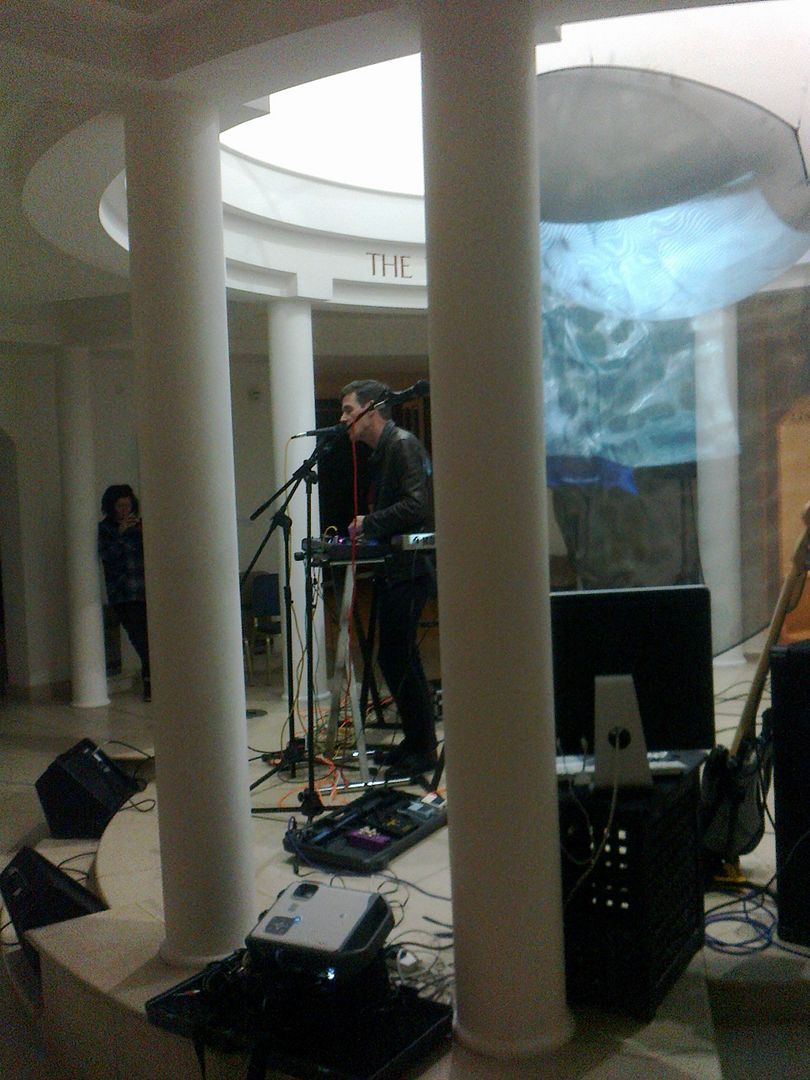 I should also mention that "the crowd" were warmed-up by Quarterlight (a.k.a. Gary Chaplin) who performed a short but equally enjoyable electronic set, a departure from the norm for him, I'm told, which included a slightly smothered, subtle cover of Sheila B. Devotion's "Spacer". A little bird told me, too, that it was the first time he and Eric Random had been in the same room since an event nearly thirty eight years ago to the day, when the former was playing guitar with Penetration at the Electric Circus in Manchester, on a bill which was topped by Buzzcocks and also featured The Stiff Kittens, who changed their name to Warsaw on the night, I believe, before changing it again some time later to Joy Division, this being their debut public performance.
It was a fantastic, highly memorable and, even historic, night. Well done to those people who stuck their neck out and organised it, even though they probably ended up sorely out of pocket, as a consequence.